Clients
We supply Potato, Garlic and Onion to all over India. Mainly we are engaged in supplying Quality Chips (Weffer) Potato & Quality Seed Potato.
Following are our Weffer clients:-
• Natraj Foods (LipChip)
• Fritolay India (Lays Chips)
• Haldiram Snacks & Foods
• Balaji Wafers
Farmers directly purchase Seed Potato from us. They get the quality Seed material whether it is Potato, Garlic or Onion.
We are also include in Export of Potato, Garlic and Onion.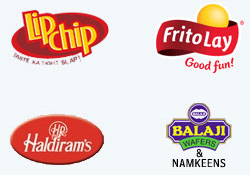 Potato

We brings you Five fantastic varieties of potatoes, each one with its own distinct appearance, flavour and texture.

Garlic

Quality Seed Garlic Grown in the Finger Lakes Region of Indore to complete your needs and satisfaction.