Garlic
Garlic grows in the form of a bulb. Garlic, the bulb of a tall, flowering plant, is used in cooking throughout the world. It is used in cooking to enhance the flavor, and it may also have some medicinal value.
Some people believe that eating garlic can reduce cholesterol and lower blood pressure. Some claim garlic can cure bacterial, fungal, and viral infections and some people believe that garlic can prevent aging and cancer. Garlic is a crop used in medicines. It also used in making powder.
We deal in following Garlic varieties :-
• Bom
• Fullgola
• Extra Ladva
• Medium
Garlic is available in size as per requirement. We can grading at any size as per requirement by Purchaser.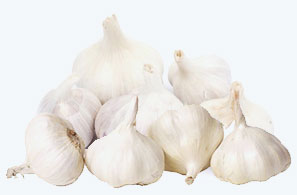 Potato

We brings you Five fantastic varieties of potatoes, each one with its own distinct appearance, flavour and texture.

Garlic

Quality Seed Garlic Grown in the Finger Lakes Region of Indore to complete your needs and satisfaction.